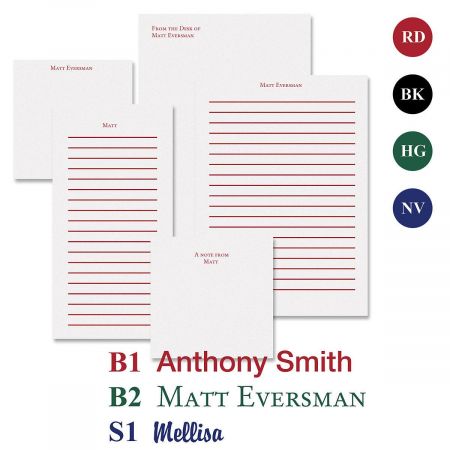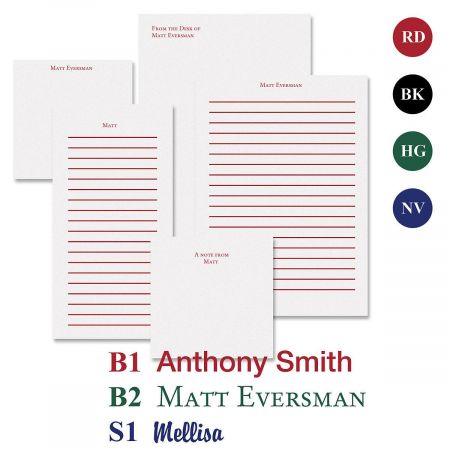 Primary Personalized Notepad Set
Our assortment of 5 sizes of 50-sheet lined and unlined pads means there's always one at your fingertips, largest is 5" x 7". "From the desk of" is preprinted on 1 large pad; "A note from" is preprinted on 1 small pad.

Specify Typestyle B1, B2, or S1
Specify ink color, black (BK), navy (NV), red (RD), or hunter green (HG).
Specify up to 24 characters and spaces.