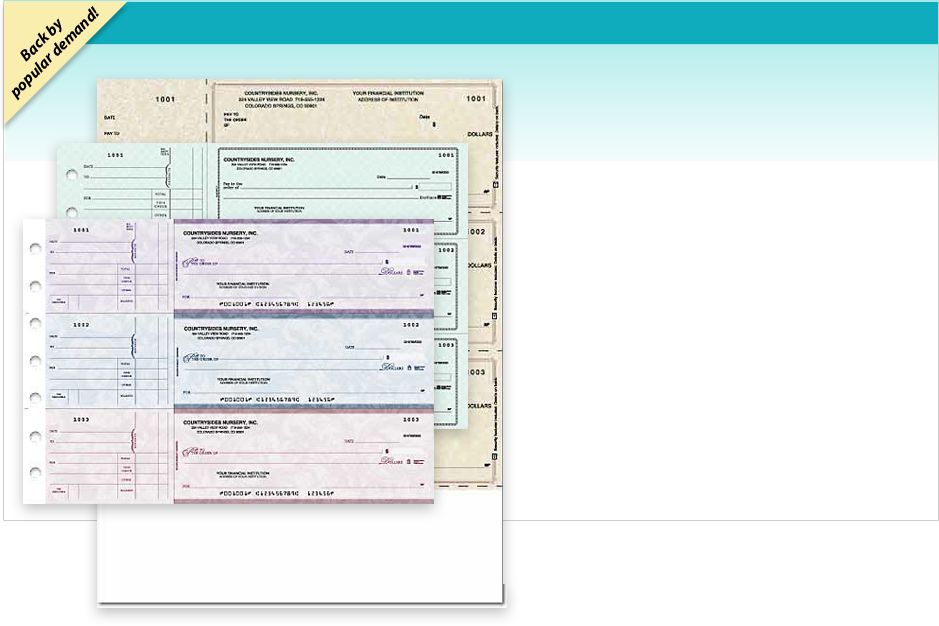 BUSINESS CHECKS
by Checks Direct®
Visit our partner…
Checks Direct®
, to place a separate order for business checks. Choose from a vast selection of professional 3-On-A-Page, Payroll, Computer or Desk Set checks.
Shop Business Check
PLEASE NOTE: Business Check orders cannot be combined with Current® orders. Our website stays open in addition to the Checks Direct® site, so you can easily return to your Current® order.

Business Checks at great prices!
Looking for checks to use for your business? Current offer a full line of 3-On-A-Page, Payroll and Computer checks through one of our trusted check printing partners. Did you know personal checks can be used for a business too? Save a bit of money by opting for one of our personal check options which work well for business tracking needs like our top-stub checks, side-tear checks or even a duplicate check.