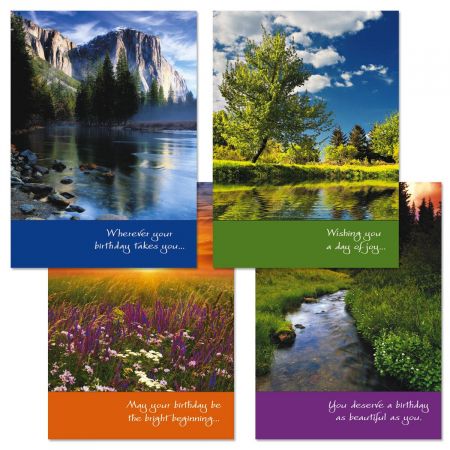 Photo Landscape Birthday Cards
5" x 7" cards come with white envelopes; 4 designs. Printed in the USA.
Set of 8
Card Sentiments:
1. Front: You deserve a birthday as beautiful as you.
Inside: Warmest wishes for a delightful day.
2. Front: May your birthday be the bright beginning...
Inside: ...of a joy-filled year!
3. Front: Wishing you a day of joy...
Inside: ...a year of happiness. Have a Wonderful Birthday!
4. Front: Wherever your birthday takes you...
Inside: ...let it be an adventure! Enjoy your day!