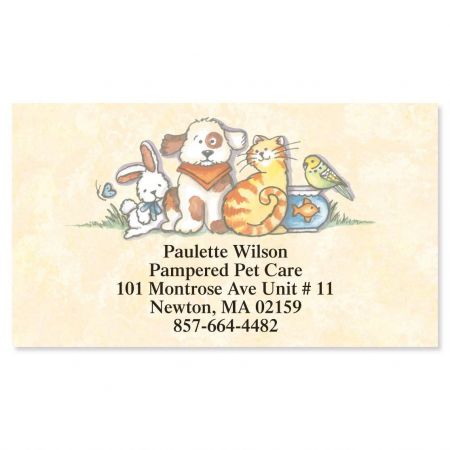 Pets Designer Calling Cards
New

Animal lovers will not be able to resist these calling cards with an adorable dog, cat, fish, bird, and bunny design on this set of 250 calling cards. Approximately 2" x 3-1/2".

Specify up to 5 lines, and up to 28 characters and spaces per line.

Available on Internet Only!