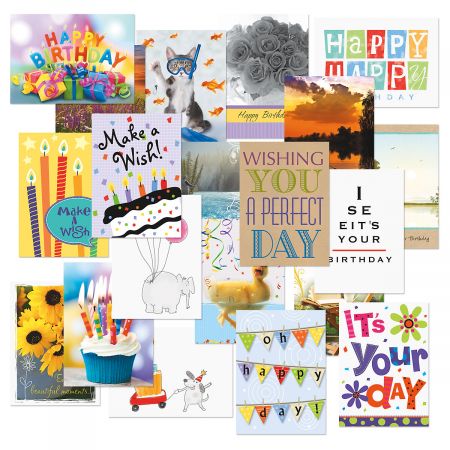 40-Card Mega Birthday Cards Value Pack
Now
$12.99
Regular Price
$15.99
From serious to sassy, always have the perfect birthday cards on hand. 5" x 7"; includes white envelopes. Printed in the USA.
Set of 40 (2 of each)
Here is a sampling of sentiments:
1. Front: It's Your Birthday
Inside: Hope this year will be one of your best. Go for it!
2. Front: May your birthday be the bright beginning...
Inside: ...of a joy filled year!
3. Front: Relax and enjoy your special day...
Inside: ...and all the gifts it holds.