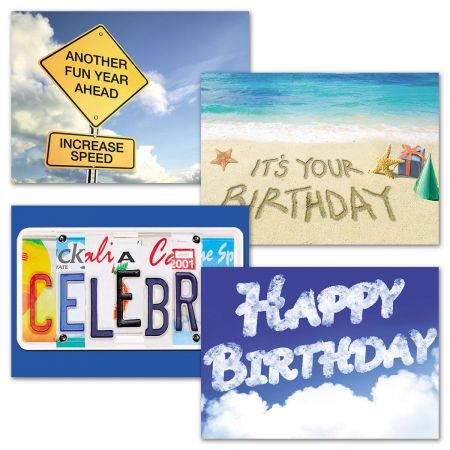 It's A Sign Birthday Cards & Seals
5" x 7" cards come with white envelopes; 2 each of 4 designs. Printed in the USA.
Set of 8
Self Stick 1-1/2" seals match your cards! 1-4 designs per set. Set of 24.
Card Sentiments:
1. Front: Another fun year ahead increase speed
Inside: PLEASE PROCEED WITH ABANDON! Happy Birthday
2. Front: It's your birthday
Inside: Here's wishing for no sand in your cake!
3. Front: CELEBR8
Inside: HPY-BDAY
4. Front: Happy Birthday
Inside: It's written in the clouds for you to have a great day.