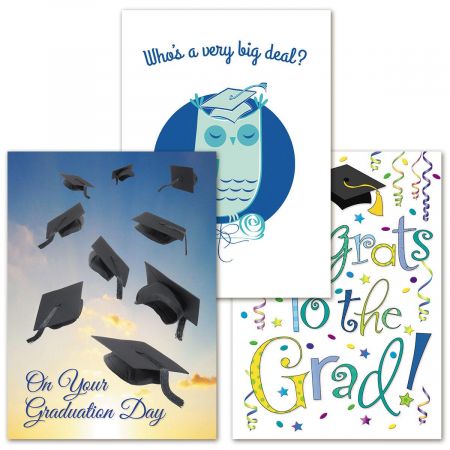 Now
$2.49
Regular Price
$4.99
2 each of 3 designs with sky blue envelopes; 5" x 7". Printed in USA.
Set of 6
Card Sentiments:
1. Front: Congrats to the Grad!
Inside: Bright Dreams...Bright Future...Best Wishes!
2. Front: Who's a very big deal?
Inside: You are! Congratulations
3. Front: On Your Graduation Day
Inside: Wishing you a future filled with Happiness!