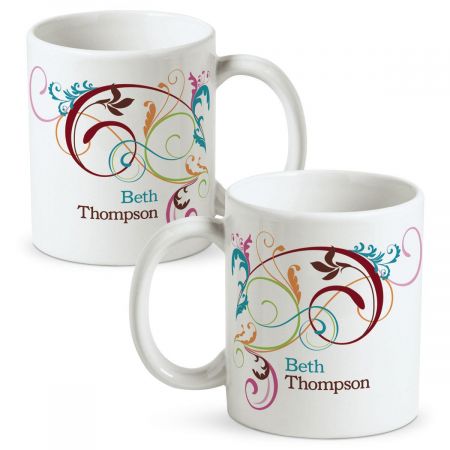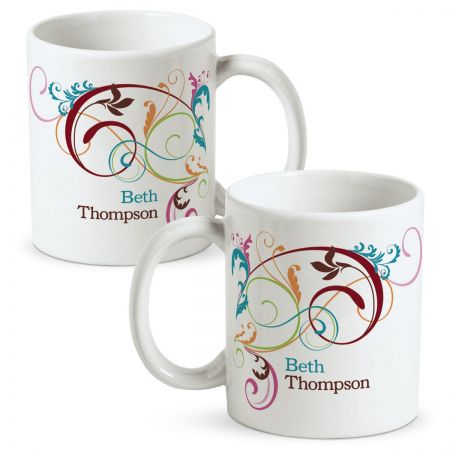 2 OR MORE: $10.99 each; 3 OR MORE: $9.99 each
Swirls and twirls of color and design create an enchanting, lively atmosphere. A charming gift or personal treat, ceramic mug holds 11 oz. of a hot or cold beverage and is dishwasher/microwave safe; 4" H, 3" across.

Specify name or message up to 2 lines up to 12 characters each — color for lines of personalization alternates between teal and brown.