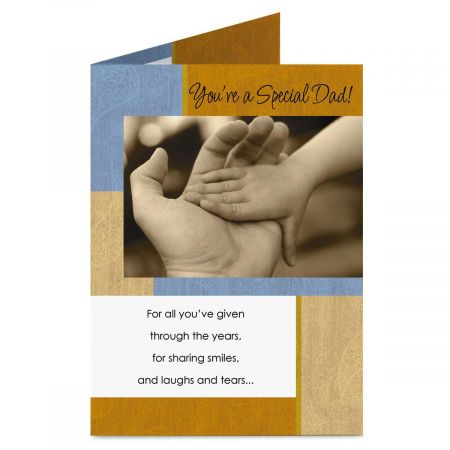 Special Dad Father's Day Card
For that important man who guided your steps when you were small, this card is designed in full color both inside and out. White envelopes included. Printed in the USA. 5" x 7".
Card sentiment:
Front: You're a Special Dad! For all you've given through the years, for sharing smiles, and laughs and tears...
Inside: ...for being there to see us through, this comes with thanks for being you. Happy Father's Day.