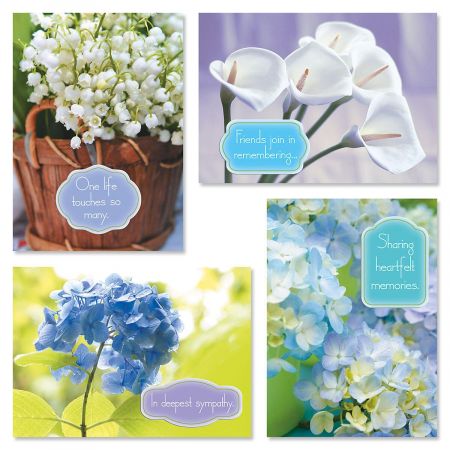 Floral Memories Sympathy Cards
Includes white envelopes; 5" x 7". Printed in the USA.
Set of 8 (2 of each design)
Sentiments:
1) Outside: One life touches so many.
Inside: May treasured memories bring comfort.
2) Outside: Friends join in remembering...
Inside: ...a truly remarkable life. With sympathy and friendship.
3) Outside: Sharing heartfelt memories.
Inside: In deepest sympathy.
4) Outside: In deepest sympathy
Inside: Sharing loving memories with you.