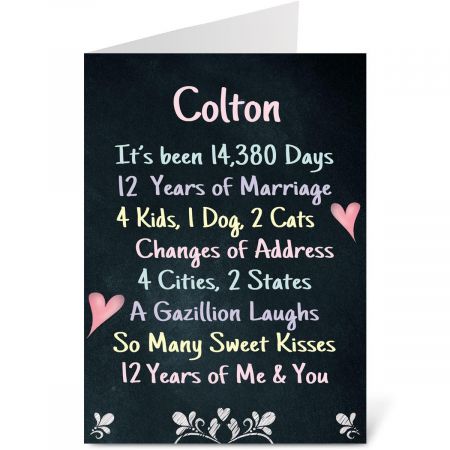 Our Life Chalkboard Valentine Create-A-Card
Personalized individual Valentines ships to you, not recipient. 5" x 7".
Outside:

Specify Name up to 12 characters
Number of days up to 6 digits
Number of years married up to 2 digits
Message up to 22 characters
Number of changes of Address up to 1 digit
Number of cities up to 1 digit
Number of states up to 1 digit
Number of years together up to 2 digits

Inside: 3 lines, up to 24 characters each.
Inside Sentiment: One Million Amazing Firsts. Love Ya Valentine!