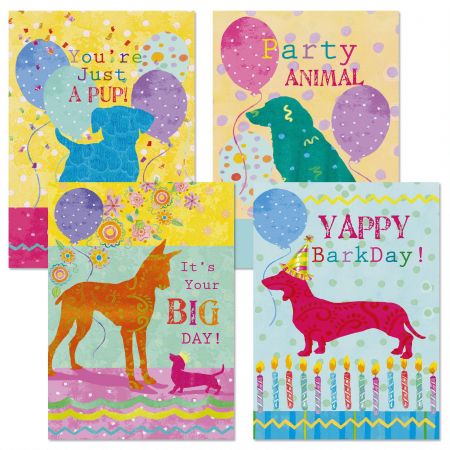 Whiskers & Wags Birthday Cards and Seals
5" x 7" cards come with sky blue envelopes; 4 designs (2 of each). Printed in the USA.
Set of 8
©Andrea Tachiera
Sentiments:
1. Front: It's your BIG day!
Inside: Live a little!
2. Front: Party Animal
Inside: Unleash the celebration!
3. Front: You're just a PUP!
Inside: Have a pawsome birthday!
4. Front: Yappy Barkday!
Inside: Paws for celebration!