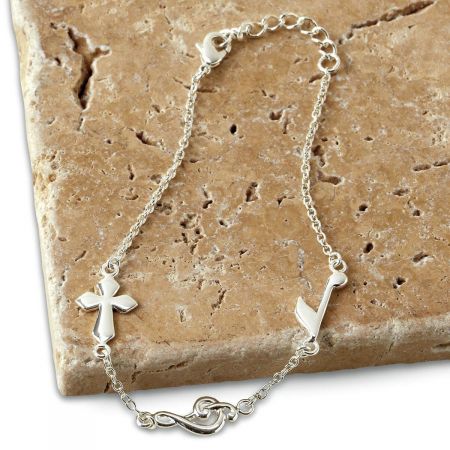 Musician's Prayer Bracelet
Give a gift of inspiration to your favorite musician. Silver-plated links join a cross and 2 music icons; 7-1/2" long with a 1" extension. Comes on card with Musician's Prayer.
Musician's Prayer: Dear Lord, my music is a prayer, a sacred melody, a very special love song; a gift to you from me. My heart is filled with music, my love for you is strong; may every note delight you and my life become a song.