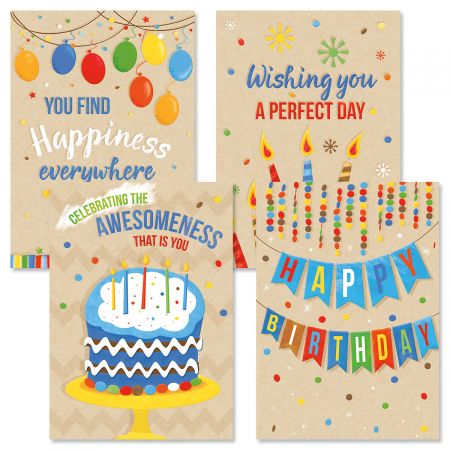 New
Now
$2.99
Regular Price
$4.99
5" x 7" cards come with canary envelopes; 4 designs. Printed in the USA.
Set of 8
Card Sentiments:
1. Front: You find happiness everywhere you go.
Inside: Because you bring so much of it with you! Happy Birthday
2. Front: Wishing you a perfect day
Inside: ...and a perfect year to follow. Happy Birthday!
3. Front: Celebrating the awesomeness that is you
Inside: Happy Birthday!
4. Front: Happy Birthday
Inside: Celebrating special you on your special day!