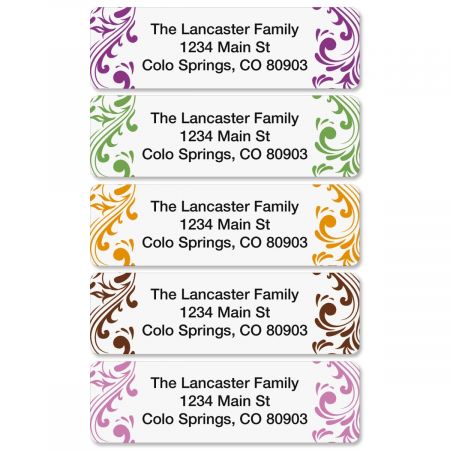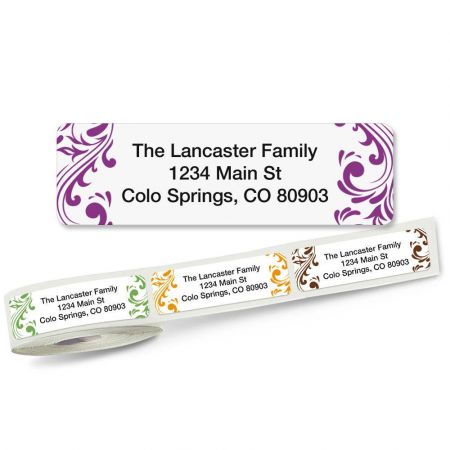 Elegant Swirl Rolled Address Labels (5 designs)
New
Frame your personalization or message with elegant floral swirls in 4 different colors! Your mailings cannot be overlooked! Each gracefully designed address label adds panache to every letter and package you mail. Great for identifying books and belongings, too! Self-stick address labels come with a handy clear plastic dispenser. 3/4" x 2-1/2" each.
Specify Block or Script and up to 4 lines, up to 28 characters each. If you have selected script font, you must use upper & lower case letters. Do not use all caps.
Shipped individually; please allow 2-3 weeks for delivery. Express and 2nd Day shipping is not available for Rolled Address Labels.