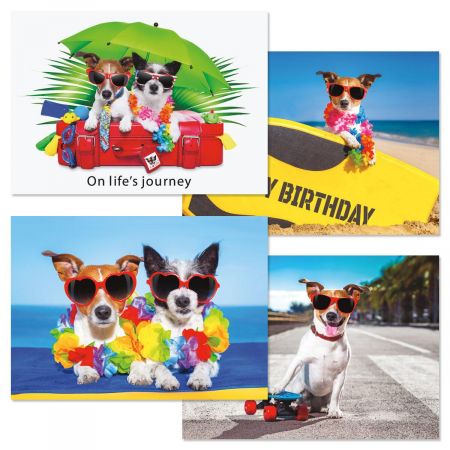 Now
$1.99
Regular Price
$4.99
Engaging 5" x 7" cards come in 4 designs (2 of each) with white envelopes. Printed in the USA.
Set of 8
Card Sentiments:
1. Front: Picture of 2 dogs at beach
Inside: Birthdays are best celebrated with friends. Happy Birthday my friend!
2. Front: On life's journey
Inside: It's not where you go but who you're with that makes the difference. Happy Birthday!
3. Front: Happy Birthday
Inside: May your day be filled with all that makes you happy!
4. Front: Picture of dog with skateboard
Inside: Hope your birthday is totally awesome!