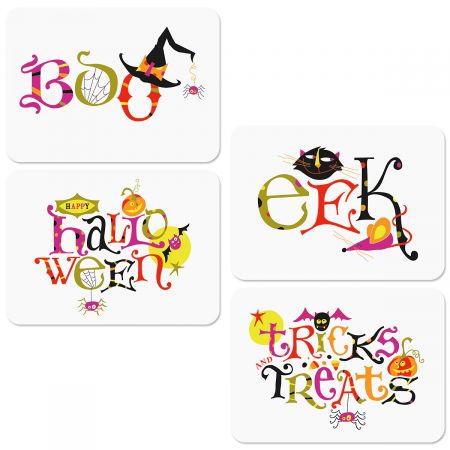 Die-Cut Tricks and Treats Halloween Cards
Now
$1.49
Regular Price
$5.99
About 5" x 7"; 2 each of 4 designs. Comes with white envelopes. Printed in the USA.
©Lori Siebert
Set of 8
Card Sentiments:
1. Front: Eek
Inside: Have a spooky night of chills & thrills! Happy Halloween
2. Front: Happy Halloween
Inside: Best witches for a screaming good time.
3. Front: Boo
Inside: Whatever crosses your path, may it be boo-tiful!
4. Front: Tricks and Treats
It's time to eat, drink and be scary! Happy Halloween