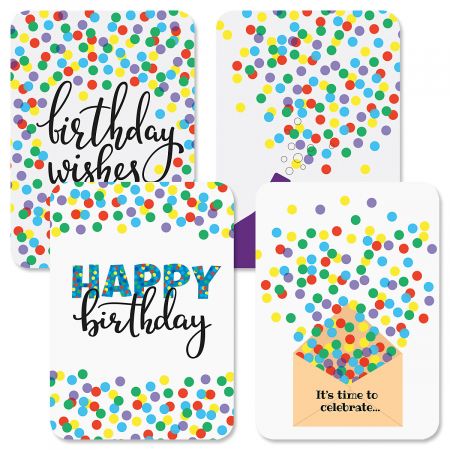 Confetti Wishes Birthday Cards
New
Sale! Save 30
Sale! Save 30%
5
5" x 7" cards come with canary envelopes; 4 designs. Printed in the USA.
Set of 8
Card Sentiments:
1. Front: birthday wishes
Inside: ...for a year filled with every happiness.
2. Front: Here's to your birthday!
Inside: Hope you celebrate in style!
3. Front: Happy birthday
Inside: Hope this year's birthday is the best ever!
4. Front: It's time to celebrate...
Inside: ...special, amazing, wonderful you! Happy Birthday