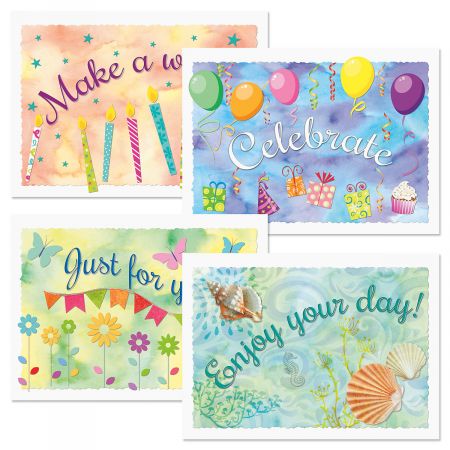 Celebration Birthday Cards and Seals
Birthday cards are 5" x 7" and come with white envelopes. Printed in the USA.
Set of 8
Matching Seals (Item# - 614357) - Set of 24 1-1/2" matching envelope seals sold separately.
Card Sentiments:
1. Front: Make a wish
Inside: Wishing for all of your dreams to come true on your special day.
2. Front: Celebrate
Inside: Hoping your day brings laughter and celebration.
3. Front: Just for you!
Inside: Sending birthday wishes for a day to remember.
4. Front: Enjoy your day!
Inside: May every moment today be full of love and friendship.