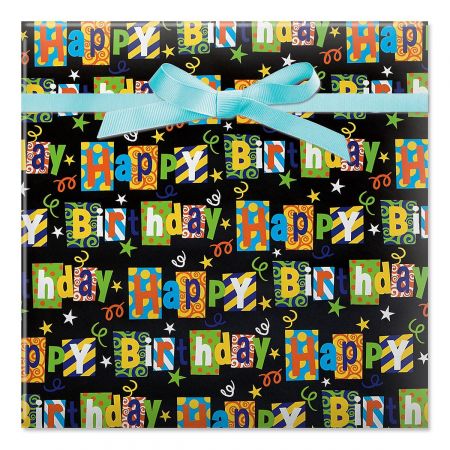 Black Birthday Party Jumbo Rolled Gift Wrap
New
Each 38' jumbo roll contains 72 sq. ft. of wrapping paper so thick, recipients just can't sneak a peek. Jumbo rolls can each wrap up to 18 shirt-sized boxes — helps keep you from running out of gift wrap when you need it most! Ribbon not included. Printed in the USA.
Peek-proof
Supersized to 23" x 38' - a whopping 72 sq. ft.
Wraps 18 shirt-sized boxes
Great for big gifts.