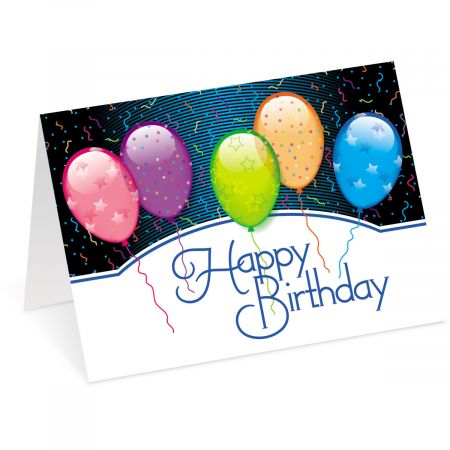 Birthday Balloons Birthday Cards & Seals
2: $4.49 per set; 3: $3.99 per set
Stock up on these bright cards and you'll always be ready to wish someone a happy birthday. The exuberant balloons design is perfect for men, women, and kids of any age. White envelopes; 5" x 7". Printed in the USA.


12-card set; single designs
Self Stick 1-1/2" seals match your cards! 1-4 designs per set. Set of 24.
Card sentiment:
Front: Happy Birthday
Inside: May all your birthday wishes come true!