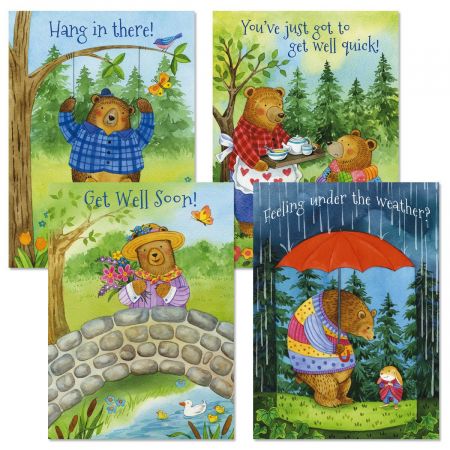 Includes white envelopes; 5" x 7". Printed in the USA.
Set of 8 (2 of each design)
©Jane Maday
Sentiments:
Front: Hang in there!
Inside: Hope you're back in the swing of things soon!
Front: You've just got to get well quick!
Inside: Take care and soon you will be back on your feet!
Front: Get Well Soon!
Inside: Sending warm and sunny wishes for a quick recovery.
Front: Feeling under the weather?
Inside: Don't worry, there are lots of sunny days ahead! Feel better soon.