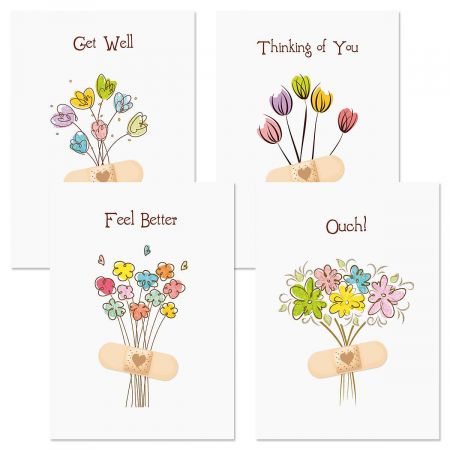 Bandaged Get Well Cards & Seals
White envelopes included; 5" x 7". Printed in the USA.
Self Stick 1-1/2" seals match your cards! 1-4 designs per set. Set of 24.
Sentiments:
1) Outside: Get Well
Inside: Sending bunches of get-well wishes.
2) Outside: Thinking of you
Inside: Hoping you're soon in the bloom of good health.
3) Outside: Feel Better
Inside: Sending healing thoughts your way.
4) Outside: Ouch!
Inside: Hope you know others are thinking of you. Get Well Soon.